Recording at Broadside: $40/hr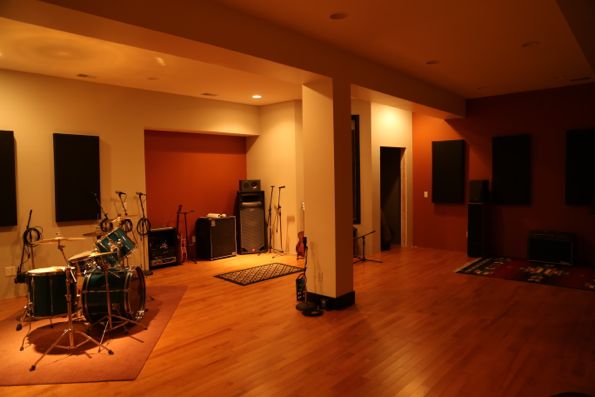 SERVICE. SERVICE. SERVICE.
Recording is what we do...full-time. Your satisfaction means the world to us. Our goal is to make you so incredibly happy with the sound quality and service throughout the project, that you'll send your friends to come and work with us as well. That's much easier than "marketing" for new clients.

Flexible Scheduling Options. Again, this is what we do. We don't have to book sessions around our day jobs. Days, nights, weekends are all fair game. Everyone has crazy-busy schedules. We'll find an opening that works for you - and your drummer.

Phone calls and E-mails will be returned within 24 hours. Recording is a funny business... We don't have set office hours. If we don't pick-up, leave a message and rest assured we'll call you back.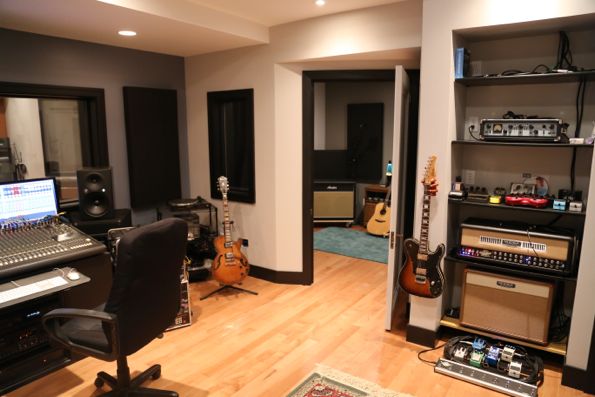 What's the "VIBE" like?

At Broadside, we make an effort to provide a comfortable, creative, client-focused atmosphere.

•Comfortable recording environment. Low-key. Low pressure approach.
•Experienced engineers. Since 1994, we've helped with hundreds of projects.
•Large Rooms. 23x27 main live room. 16x17 control room. Iso booths.
•Kitchen w/ frige, microwave, eating area.
•Courtyard/Patio for break-time.
•Convenient downtown Kalamazoo location. In the Vine Neighborhood - across from Martinis.
•Restaurants/convenience stores nearby.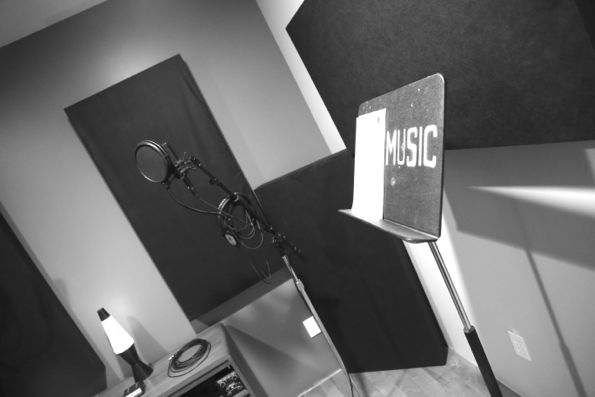 INDEPENDENT ARTISTS:
$40/hr. 1 hour minimum.
For bands and individual artists, we can help guide you through the process from start to finish. We normally play a passive role in regards to "production" unless asked otherwise. This means that we won't MAKE you do things OUR way, but rather provide suggestions and options based on our experience. Afterall, it's YOUR BAND not OURS.

We listen to what you have to say about how you want to sound and act as a "translator" between your band and our equipment. It's your record. You can expect us to provide the best path to complete your project, meet your budget and leave the studio happy.

CLICK HERE FOR COMMON RECORDING METHODS...


CORPORATE PROJECTS:

$40/hr. 1 hour minimum.
Professional recording and audio production for corporate needs. *

•Seminars
•Meetings
•Attorney/Client interviews transferred to CD from cassette(s) /micro-cassettes.
•Recruiting CD's
•Sales training/informational recordings.
•General Voice Recordings
•Audio for Video


Transfers to CD

$40/hr. 1 hour minimum:

We can transfer from the following and burn to CD for you:
-Cassette
-Micro-Cassette
-45/78 Records
-ADAT
-4-Track Cassettes


STUDIO RATES:

$40.00/hr. (1 hour minimum) for Tracking, Mixing and Mastering (includes engineer). We accept cash, check and all major credit cards.



Booking Policies:

• 50% deposit required in order to book recording time.
• 7 days notice of cancellation required to avoid loss of deposit.
• Hourly balances are due at the end of every session.
• No copies (master, or otherwise) are released until balance is paid in full.


A word about billable hours...
We're extremely fair (probably to a fault) when it comes time to count the billable hours and create an invoice for the session. You won't be billed for every second you're breathing in the studio. Recording can be a taxing process during which everyone can use a break at one time or another. We regularly shave a little time off the invoice to compensate for this.


Questions we get asked a lot...

Q: "How long does it take to record a song?"
A: We don't know. There are many factors that determine how long it will take you to get through the recording process - how well you prepare, number of overdubs, tracking methods etc... We have recorded 10 songs live to tape, mixed and burned to CD in a couple of hours and we have spent a number of 5-8 hour sessions on one song. It's just difficult to estimate.

Q: "Is set-up time on the clock?"
A: Yes. Part of what you're paying for is our knowledge and experience. Our knowledge and experience is what gets everything connected, placed and prepared for recording.

Q: "Do you offer block rates?"
A: No. We like to keep rates simple.

Q: "Can we set-up the drums the night before?"
A: No. We can't book another band with your gear in the live room.

Q: "Can I use my own guitar effects?"
A: Yes. We encourage it. We want you to sound like you.

Q: "What should we bring?"
A: Everything you would bring to play a show - except the PA and mics.

Equipment:
---
DAW
Pro Tools 10 HD Software w/ a great collection of Plug-ins including Slate Digital, WAVES and more...
Avid 16 Analog I/O Interface
Mac Pro 12-Core w/ Avid HDX
(2) 27" Samsung HD Video Monitors


Mic Pres:
Universal Audio 4-710-d

Recorders:
Pro Tools 12 HD
Alesis HD-24
Alesis Adats (5) w/BRC
Panasonic SV-3700 Dat
Sony DAT
Tascam 302 Dual Cassette
Yamaha MT-120 4-Track
Ampex 1/4" 2-Track Analog


Console:
Mackie 32 Channel 8 Buss Recording Console
Mackie 24 Channel

Monitors:
Mackie H824mkII
(2)Alesis Monitor One
Yamaha S-83 Ms
Yamaha S-8 M


Outboard Gear:
Drawmer DL 241Comp/Limit.
ART Pro VLA Comp/Limiter
Presonus 8 Ch Compressor/Gate Alesis 3630 2-Ch.Comp/Limit.
Lexicon LXP 15 II Digital FX
Lexicon MX 200
Eventide H-3000
ZOOM 1204 Digital FX
ZOOM RFX-2000
Digitech S1000
ART Digital Reverb
Alesis Quadraverb


Microphones:
AKG Solid Tube
AKG C 414 B-ULS
Audio Technica AT 4033 (2)
EV RE-20
Shure PG 56 (3)
Shure PG 52
Shure SM 57 (6)
Shure SM 58 (2)
Sennheiser 421
EV ND Series Snare Mic
EV ND Series Bass Drum Mic
EV Lapel Mic (2)


Computers/Software:
Mac Pro 12-Core w/ Avid HDX
Macintosh 17" Powerbook G4
Pro Tools 12 HD

Slate Digital, WAVES Plug-Ins


Instruments:
Paul Reed Smith EG Bolt-on
Schecter PT Fastback
Fender Squire Telecaster
Ibanez Semi-Hollow
Alvarez Acoustic
TAMA Rockstar 5-Piece Drumset
Ibanez SDGR Bass
Fender Squire Bass w/EMG's



Guitar Amps/Pre Amps and Processors:
Marshall JCM 900
MESA Road King II
MESA Lonestar Classic 1x12 100 Watt
Vox AC30
VOX Valvetronix 2x12 100 watt combo
Carvin X-100B 2x12 100 watt combo
ADA MP1 Guitar Pre-amp
Line 6 POD 2.0
ZOOM Guitar FX Processor
Many FX Pedals
Avatar 2x12 w/ V30's
(2) Carvin 2x12 Cabs
MESA 2x12 Rectifier w/ V 30's
MESA Lonestar 1x12 Cab


Live Room:
23x27 main recording room


Control Room:
Comfortable 16x17


Iso:
7x8, 8x10 iso booths for vocals, acoustic/electric guitar, etc...


Extras:
Kitchen w/ Microwave, Fridge
Outdoor Patio


Across the street & nearby...

Martini's, 4th Coast Cafe, The Crow's Nest , Bagel Beanery, Taco Bob's, Convenience Store.